My Team
Gordon would like you to meet the members of his team. The service that Gordon provides to you is unparalleled in a large part because of his team. Gordon cannot do it alone, and he does not try because of the high level of quality on this team.
My Team Members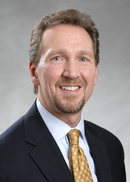 Kurtis L Kidder, J.D., ChFC, CFP®, AEP
(312) 641-8972
Kurt Kidder is the Director of Estate & Business Planning for Northwestern Mutual - Chicago. He is also one of the founding members of the Estate Strategies Group (ESG). ESG's focus is comprehensive, inter-disciplinary estate and business transition planning for wealthy clients and business owners. Kurt assists clients in clarifying their goals, auditing their existing planning, and then assembling a team of experts from different disciplines to design the appropriate combination of strategies to reach these goals.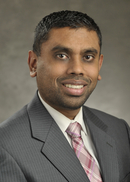 Alap B. Patel, CFA®, CFP®
(312) 641-8613
Al's team is responsible for portfolio construction in the development and management of investment solutions to achieve our clients' objectives. He also participates actively in the analysis, planning and development of solutions for our Financial Planning engagements.
Ed Koznarek Jr., CLU®, CFP®
(312) 641-8966
Ed provides expert investment and financial assistance to individuals and businesses. He assists people in quantifying their objectives and develops and implements financial solutions tailored to their goals.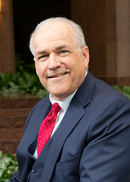 Dave Johnson, CPA, MBA
(630) 353-2360
Dave and his team specialize in qualified plans (e.g., 401(k) programs) for companies with at least 50 employees. They focus on (1) designing, reviewing, and updating plan documents; (2) identifying, pricing, and evaluating retirement plan solution providers; (3) putting together investment options and monitoring those investments on an ongoing basis; (4) assisting the plan sponsor understand and discharge its fiduciary obligations; (5) benchmarking the plan costs; and (6) meeting with and educating plan participants on retirement readiness and other savings and investing strategies.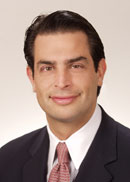 John Araujo, RHU
(630) 353-2308
John Araujo and his firm are comprised of benefits consultants, coordinators and service representatives who have operated together for more than 25 years. Working with small, middle and large market firms in Chicagoland and throughout the country, they continue to be recognized as one of the top performing consulting firms in the region.
From benefit program planning and consulting, to helping your firm navigate a continually evolving and ever-complex compliance infrastructure, John Araujo and his team are expertly poised to not only meet the current needs of your firm, but also to help your team maximize your investment and plan for the future.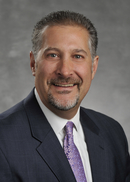 Steve Domsky, CLU® ,ChFC®, CASL, CLTC
(847) 291-4127
Steve and his team are a great resource to my smaller business owners. Providing benefits to attract and retain employees is critical to the success of any business. He focuses his practice helping business owners that have between 1 – 50 employees by providing medical insurance, retirement plans, group disability, life and dental plans. We work closely with Steve to ensure a positive experience for our clients' employees, providing great customer service and tax efficient strategies.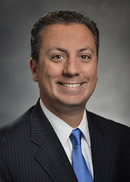 Thomas Canale, ChSNC, CLU®, CFP® ,ChFC®
(773) 380-4025
Special Needs Planning

Planning for a dependent with special needs can be complicated. It is recommended that you work with a team of experts – including an attorney, a financial professional and a social service professional. As a key member to the special needs team, I provide solutions for families with special needs.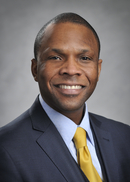 Allan K Bell, CLU®
(773) 380-4011
Special Needs Planning
For the family of a person with special needs, financial planning is a necessity. A well-designed and executed special-needs plan can have a profound impact on your loved one's quality of life and can help turn your dreams for his or her future into reality. A comprehensive plan can also help you avoid some common mistakes and oversights that could jeopardize the lifetime support of your loved one with special needs.
Tom Jacobs, CLU®
(312) 641-8941
Tom Jacobs is the Long Term Care Specialist for Northwestern Mutual - Chicago. Tom has extensive experience on the design, sale, and service of individual long term care products. Tom also provides excellent guidance on how LTC can be provided as a cost-effective solutions for businesses.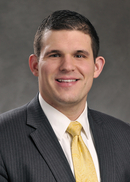 Bryce Simon, CLU®
(773) 380-4027
Bryce is the Disability Income Specialist for Northwestern Mutual - Chicago. Bryce's main practice focus is in consulting with individual professionals. The majority of his time is working with business owners and executives to understand their current planning, determining what gaps might exist, educating them on the options available in the marketplace, and creating plans to fill in those gaps.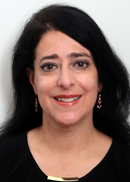 Laura Ann Aquila
Assistant
Office 312-641-8900

Laura is a Chicago native.  She enjoys travel, bike riding, and cooking.  Laura is in the process of obtaining her Life, Accident, and Helath license.
With a background in marketing and futures, Laura communicates with clients, including scheduling and client interactions.  Please feel free to contact Laura to schedule an appointment with Gordon.